Why does a silver necklace turn black when worn around the neck
02.10.2022
Why does a silver necklace turn black when worn around the neck
Silver necklace is a kind of precious metal jewelry that many people can afford. Wearing a silver necklace on the neck for a long time will produce blackening. The more many people think that there is a problem with the silver necklace. So why is the Silver Necklace Black? How should the silver necklace be maintained?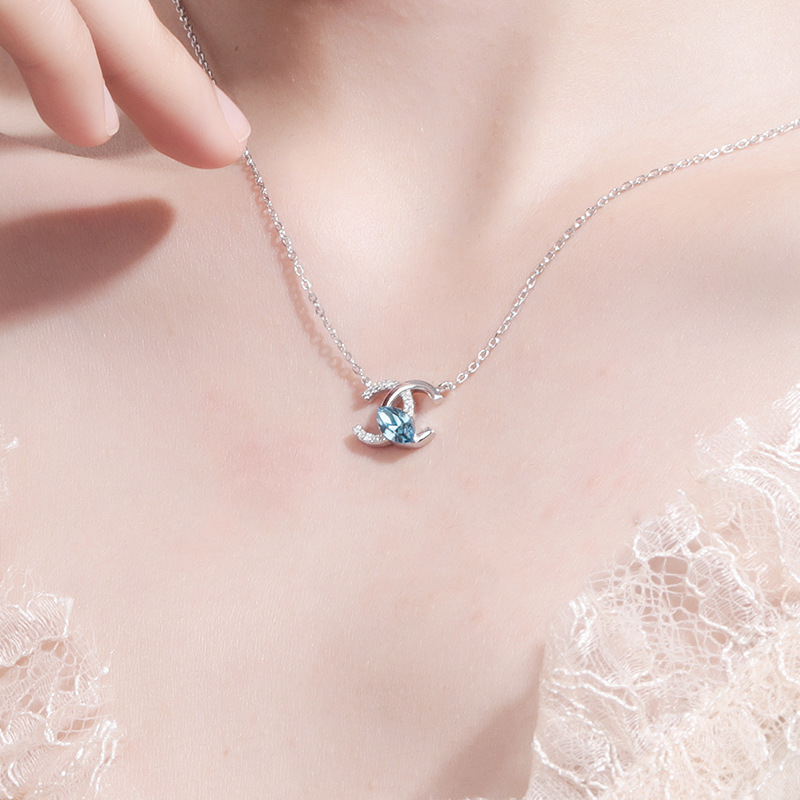 Why is the Silver Necklace Black
The blackening of silver jewelry is due to the fact that the chemical properties of silver are not as stable as platinum and gold and react with sulfur in the air to produce black silver sulfide. Therefore, silver jewelry can not be contacted with perfume, perfume powder, balsam, sulfur soap, sweat and sour town bleachers.

Maintenance method of Silver Necklace
1. The best maintenance method of silver jewelry is to wear it every day, because human body oil can produce a natural and moist luster.
2. When wearing silver jewelry, do not wear other precious metal jewelry at the same time to avoid collision, deformation or scratch.
3. Keep the silver jewelry dry, don't swim with it, and don't get close to hot springs and sea water. When not in use, gently wipe the surface with cotton cloth or tissue paper to remove moisture and dirt, and place it in a sealed bag or box to avoid contact with air.

Cleaning method of Silver Necklace:
1. If it is flat jewelry and the oxidation is not very serious, you can wipe it with a silver cloth to wipe off the chemical composition of silver oxide on the surface of silver jewelry. Or put lipstick on a clean cotton cloth.
2. It is absolutely effective to apply the correction fluid on the silver jewelry and wipe the silver jewelry with a cloth before the correction fluid is dry.
3. Scrub with toothpaste and toothbrush.
4. Using ammonia solution as cleaning solution is widely used in traditional jewelry industry, but the effect is slightly inferior to phosphoric acid cleaning solution.
5. Wash with silver washing water. Soak with silver washing water for one to two minutes, and then rinse with plenty of water,
6. Highly polished by machine, throw away the corroded layer on the surface, and it will be as bright as new. Remember, if there is a shop that charges you for washing oxidized silver jewelry with ultrasonic, don't be cheated. Ultrasonic can only wash dirty cracks, but not oxidized ones.
7. It's best to wear it every day, wipe it with a silver cloth, and put it in a plastic bag to isolate the air. It's certainly no problem. Many people think that the blackening of silver ornaments means that they are unhealthy. In fact, this is a little biased. The reason for the blackening of silver ornaments in the future is not the blackening of poor health