How to tell if silver necklace is real
08.19.2021
How to tell if silver necklace is real
Dainty pure silver has a soft luster

The texture of dainty sterling silver is smooth and delicate

Dainty sterling Silver is more resilient

Dainty Pure silver is easy to reduce after oxidation
Whether jewelry is pure silver is mainly judged by gloss, texture, flexibility and oxidation.
1. Dainty pure silver has a soft luster
As shown in the figure, pure silver is on the left and nickel plated silver jewelry is on the right. Pure silver jewelry has a soft and moist luster under the light, while electroplated products will refract the light and feel dazzling visually.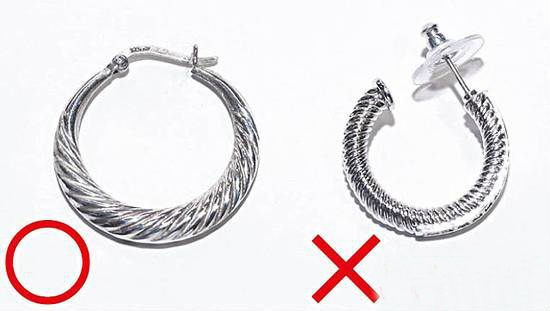 2. The texture of dainty sterling silver is smooth and delicate
As shown in the figure, the sterling silver on the left feels fine and smooth; On the right side of the nickel plated silver ring, concave convex nicks can be seen on the surface, which feels rough when touching.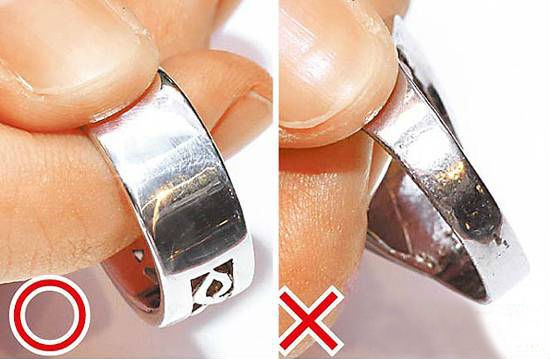 3. Dainty sterling Silver is more resilient
Pure silver products have good toughness and are not easy to break when bent by force; In order to reduce costs, some black heart vendors use hollow or internal silver powder, which is easy to break and fold.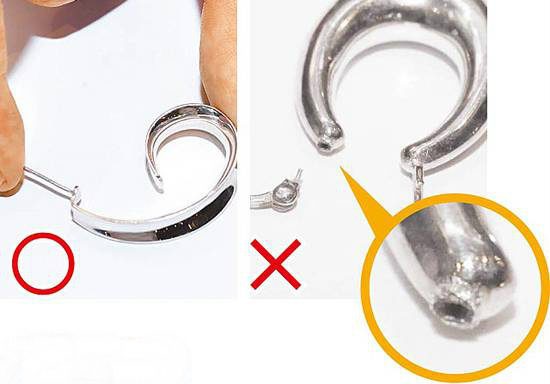 4. Dainty pure silver is easy to reduce after oxidation
Pure silver ornaments that change color due to oxidation will slowly restore luster after wearing them for about a week, as shown in the left figure. The picture on the right is a nickel silver plated necklace, which cannot be restored no matter how long it is worn after oxidation.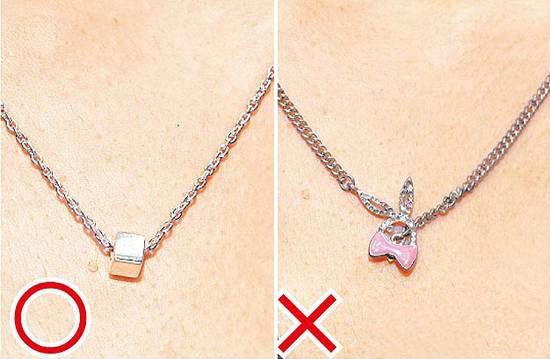 Extended data:
Maintenance method for Sterling Silver Necklace:
1.
Sterling Silver Necklace
is suitable for wearing every day. The oil of our body can make the necklace more moist and shiny.
2. Sterling Silver Necklace should not be worn with other metal necklaces at the same time, because it is very easy to scratch the necklace.
3. The disinfectant in the swimming pool will corrode the necklace, so take off the Sterling Silver Necklace before swimming.
4. If your necklace is a little yellow, gently wash the surface with toothpaste and some water.
5. Silver cloth, silver milk and silver washing water are all articles to restore the luster of sterling silver necklace, which can be used reasonably according to the situation.
6. If you don't wear a necklace at ordinary times, you should put it in a sealed box to avoid contact with air.