How To Measure Your Ring Size
08.24.2021
How To Measure Your Ring Size
Why should you know your hand size?

How to find your hand?

Matters needing attention
Have you ever encountered the same situation in real life:
I want to buy a ring for girlfreind as a surprise, but I don't know her ring size.
I want to order a pair of rings on my wedding anniversary, but I forgot what size to wear
I want to buy a piece of jewelry online to reward myself after graduation, but I don't know my size.
How many times do you want to buy jewelry that makes you happy?
But in the last step, I was baffled and had to give up temporarily
Today, acordoi will help you solve this problem
Making it easy to buy Jewelry Online
This is a long but worth reading carefully.Collect and share popular science posts with friends around you.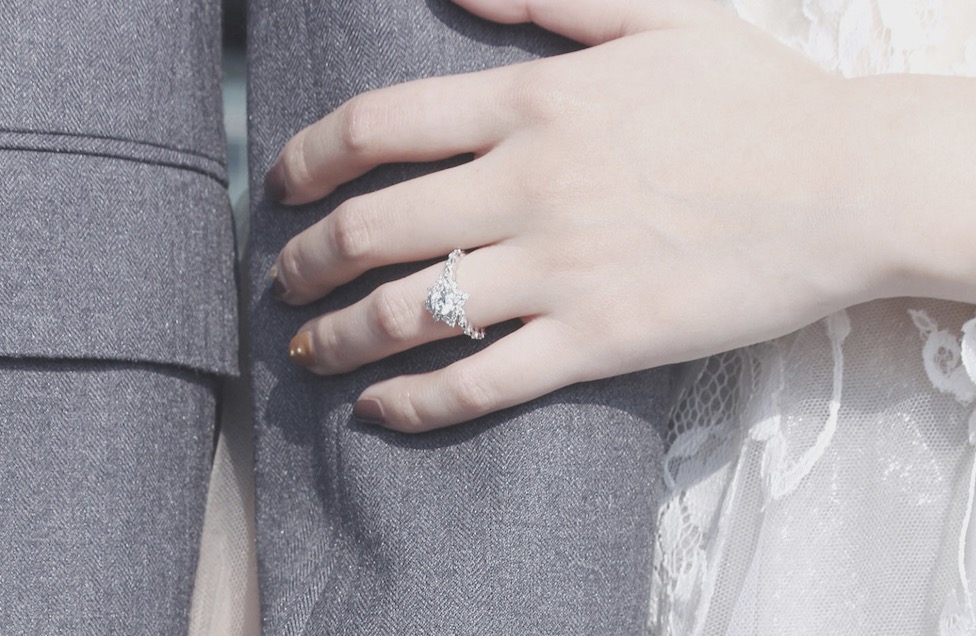 Why should you know your hand size?
All jewelers hope that customers know their hand size and can easily say the size they need when buying. But the fact is that this matter has not been solved perfectly. This causes the whole purchase process to become lengthy and complex, and even affects the shopping experience. In case the size is not suitable, it also involves issues such as return and exchange.
With the upgrading of consumption, more and more people begin to buy jewelry online. It will make people feel insecure if they can't try it on. But even when you go to a physical store, you use the same method to help you understand your size. And I have to face the embarrassment of trying a ring but not buying it.
Basic knowledge
The standard ring size is also called hand size. Hand size is expressed by number, which is mainly divided into US code, Japanese code, British code and Hong Kong code. They correspond to different diameters and girths.
How to find your hand?
Go to the jewelry store and find a professional to measure.
Thin paper / thin line measurement. This method is time-saving and labor-saving. As long as you carefully measure it step by step, you can get more accurate data. Suitable for people who buy jewelry for the first time. Here are some detailed steps to demonstrate: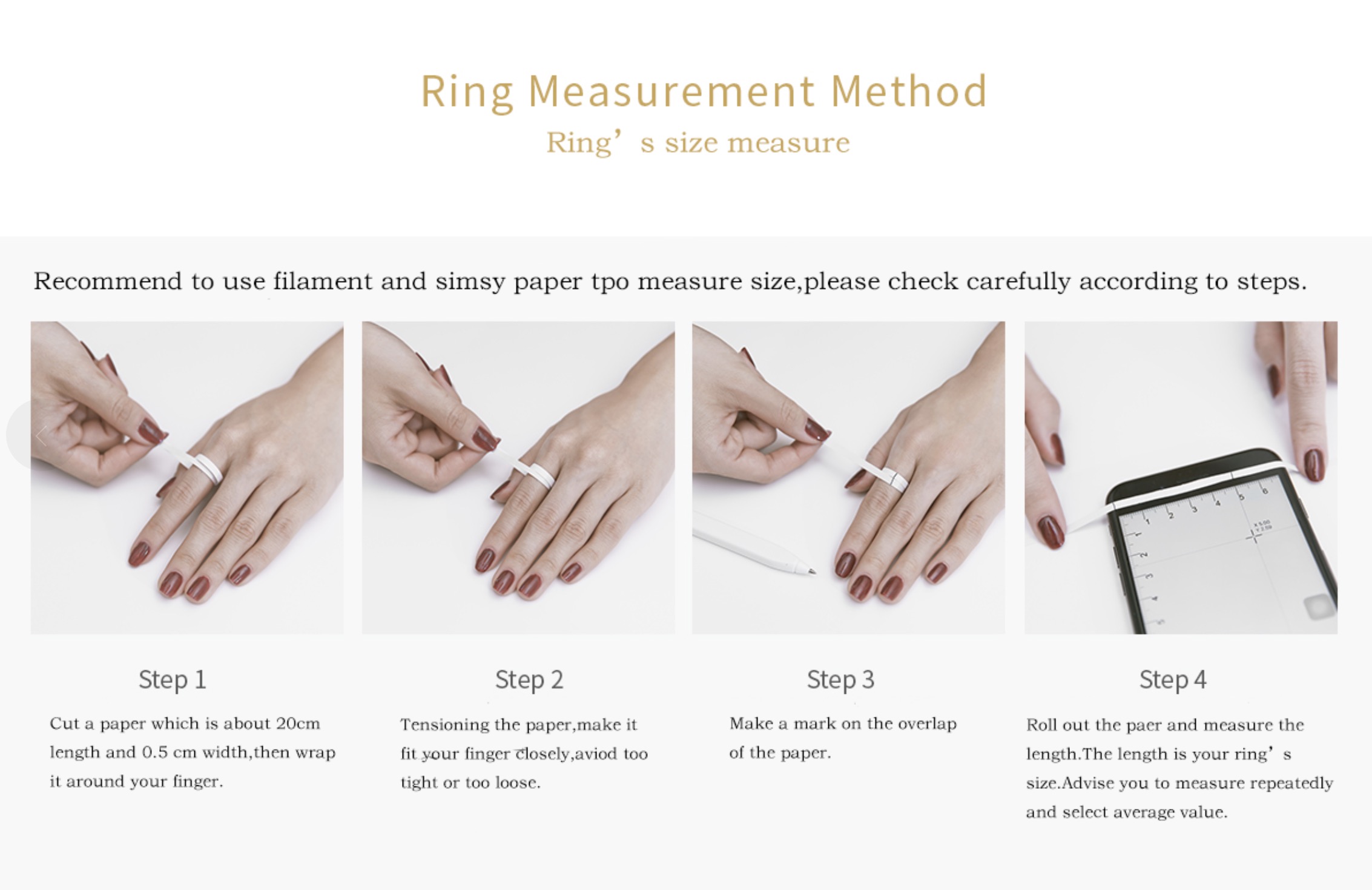 Hand inch circle measurement.
This kind of hand inch ring can be bought on a treasure. It is not expensive, and it is made of plastic. If you are not confident in using the thin paper measurement method, you can pay for one. The hand inch ring is generally harder and thicker than the ring, so pay attention not to squeeze the finger excessively during measurement to ensure that the finger skin is not pressed to the depression.
Measure with an existing ring.
If you have bought a ring but forget your hand size, you can use a ruler to measure the diameter of the inner ring of the ring, as accurate as 0.1mm, and then compare the hand size chart to get your accurate hand size immediately. If you don't have a ruler at hand, you can download app rule. You can also buy ring stick online for measurement.
Matters needing attention
Everyone has different left and right hands. Generally, the left hand is small. It is recommended to measure and record the left and right hands respectively. Sometimes the difference is not small.
The difference between different positions of the same finger. Some people have large bones and joints but thin finger roots. The principle when buying: if you have been wearing a ring for a long time, the end of your finger should prevail. For large items such as statement ring and fashion ring, you can buy larger ones, subject to easy removal and wearing.
Sooner or later, the hand swells. It is recommended to measure sooner or later, when it is the maximum size. Remember not to measure when your hands are cold, when your fingers are small.
Do not tighten or loosen the measurement, which will lead to inaccurate measurement.