How to clean silver necklace
08.18.2021
How to clean silver necklace
Basic cleaning

Remove stubborn dirt

Clean fake gold and silver jewelry

Silver jewelry has always been people's favorite jewelry, especially the dainty silver necklace, but the silver necklace will become dim after wearing it for a long time. Then, how to clean it has become a problem perplexing many people. In order to make our silver necklaces glow again, just master some tips on how to wash silver necklaces.

Instead of buying silver jewelry cleaning products, use baking soda! It is a mild detergent, very suitable for cleaning all kinds of silver jewelry, including gold, silver, fake gold and silver plated parts. Make a paste with baking soda, scrub the stained fragments, or leave how many dirty fragments in baking soda. For gold-plated jewelry, nickel based silver and sterling silver, please add salt and detergent to clean it. All the ways to use baking soda will make your jewelry shine and look new.

Basic cleaning

1. Put a cup of hot water in a bowl. Choose a suitable sized bowl for the jewelry you want to clean. Only about one cup of hot water is required to clean most parts. Heat the water in the microwave oven for about 30 seconds or more. For example, if you want to clean the large paste, add a little more water.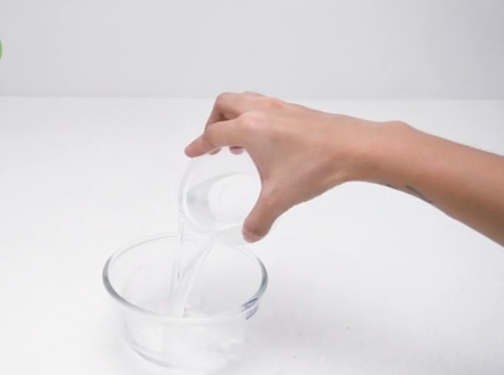 2. Place one or two teaspoons of baking soda. Separate one or two teaspoons of baking soda into a bowl. Then, stir them with a spoon to dissolve the bicarbonate.If you have difficulty mixing bicarbonate with water, heat it in the microwave for about 30 seconds or more.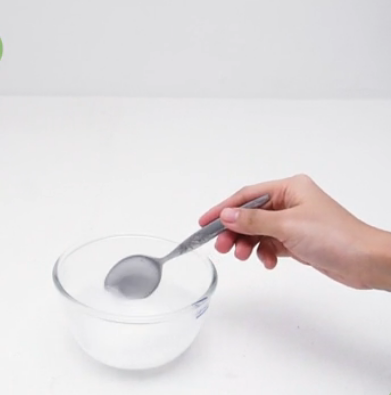 3. Leave the silver jewelry in the mixture for 5 to 10 minutes. Put the silver jewelry in a bowl with water and baking soda. The part must be completely submerged. Set an alarm clock within 5 to 10 minutes for the baking to take effect. You can clean multiple silver jewelry at the same time.
The mixture of water and bicarbonate can remove dirt and debris from the surface, so that all types of silver jewelry can be cleaned.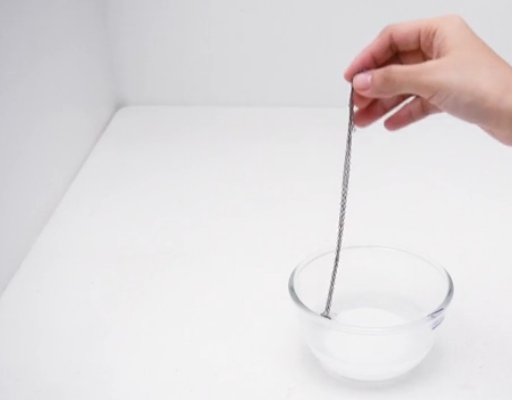 4. Rinse parts with cold water to remove residual baking soda. After soaking the silver jewelry, it will be almost clean. Take it out of the bowl, pour the liquid into the sink drain, and then wash the silver jewelry with cold water.If you want to clean a small ring or earring, put cold water in a bowl and put it in it. Therefore, they will not fall into your hands. If necessary, you can also use the high-value silver pearl treasure to do this.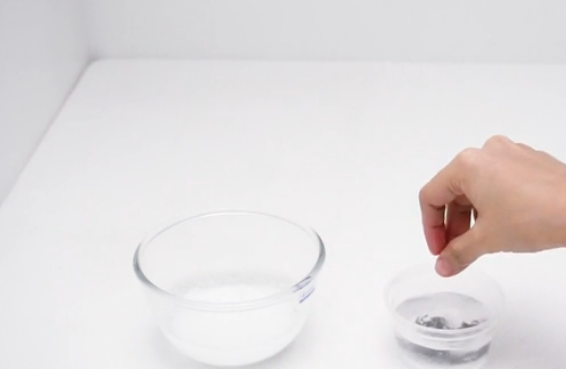 5. Dry the silver jewelry with a clean towel. After rinsing the silver jewelry, please find a clean cloth or take a paper towel to wipe off the excess water. Dry one piece immediately to keep it in good condition. Wear silver jewelry or put it in a silver jewelry box.

Remove stubborn dirt

1. Mix three portions of baking soda with one portion of water. Take a small plate and add the three parts of baking soda. Then add some water to make a paste. The amount of baking soda will depend on how many pieces you want to washFor example, mix three tablespoons of baking soda with one tablespoon of water to wash a few tablets.This is a good way to remove residues from very dirty or stained silver jewelry.
2. Mix the ingredients until a paste is formed. Mix water and baking soda with the back of your toothbrush. Stir until a uniform paste is formed. If it is difficult to move, add a few more drops of water.If you find it easier, mix the two with a spoon.
3. Brush the paste with a clean toothbrush and use it with the bristles. Insert the brush into the paste to obtain a sufficient amount and completely cover the part to be cleaned. Try to transfer the paste to all bristles.If you need more baking soda, just dip the brush into the paste again.If your toothbrush is inconvenient, please use a cotton swab. Do not use dirty brushes, otherwise silver jewelry will be damaged and bacteria will be spread.
4. Gently wipe the silver jewelry with a brush. You can clean it by holding it in your hand or on a paper towel. Place the bristle of the brush on the silver jewelry and rub it several times. Clean one silver jewelry at a time.For best results, use a soft brush. They can reach the corners and creases of pendants, bracelets and rings well.
5. Continue rubbing for one to two minutes to thoroughly clean it. How long you need to rub depends on the size of the silver jewelry and how dirty it is. Rub until the stubborn dirt disappears.
To see the effect of silver jewelry, please clean some paste and have a look.
6. Remove baking soda and dirt with cold water. After rubbing the silver jewelry, you can immerse it in a glass of water or put it under the tap. Rinse silver jewelry for 30 seconds or more to remove baking soda.
7. Dry the silver jewelry on a towel. Stretch a towel near the sink, rinse it and place it on the top. Place the silver jewelry on a towel for five to ten minutes to make sure it is completely dry.
Clean fake gold and silver jewelry

1. Heat a glass of water in the microwave for a minute or two. Pour about a glass of water into a safe bowl to transfer to the microwave. Then add it for a minute or two to add hot water.
2. Place the aluminum foil in a bowl to see the small pieces. Cut a piece of aluminum foil into the size and shape of the bowl and use it as a lining in the bowl.If you want to clean large silver jewelry, you don't need to put aluminum in it. Its function is not to lose earrings and small pendants.
3. In a bowl, put a tablespoon of salt, one of baking soda and detergent. To make a cleaning mixture, put a tablespoon of salt, baking soda and detergent in a bowl. Mix with a spoon.
This combination is very suitable for the removal of refractory waste.
4. Soak the silver jewelry for 5 to 10 minutes. As long as they are completely submerged, you can put a few small silver jewelry in the bowl. If you want to disinfect small parts, place them on aluminum foil to avoid loss.If necessary, use the timer to know when to remove the silver jewelry.
5. Discard the mixture and rinse the silver jewelry. Water will remove all salt, baking soda or soap remaining in the debris, as well as residual debris.When there are no bubbles or residues in the water, the silver jewelry will be clean.
6. Dry the silver jewelry with a cloth after soaking. Before putting on jewelry or storing it for future use, press a clean towel on it to dry it. It can be cloth or paper towel.

Necessary materials
Wipe with baking soda paste
Three portions of baking soda.
1 part water.
Disc.
Toothbrush.
Soak the silver jewelry in water with baking soda
1 cup of hot water.
1-2 teaspoons baking soda.
Bowl.
Spoon.
Use soap, salt and baking soda
Microwave.
Bowl.
1 cup of water.
1 tbsp salt.
1 tbsp baking soda.
1 tbsp detergent.
Aluminum paper